Il y a des stades qu'on regrette de ne pas avoir connus. Des stades dont l'ambiance et l'atmosphère se sont envolées dans un énorme nuage de fumée. Si certaines personnes nous font revivre leur histoire à travers leurs souvenirs, ils ne remplaceront jamais ce plaisir unique de les avoir foulés au moins une fois dans notre vie. Car souvent ces enceintes, remplacées par des stades flambants neufs, sans âme et sans caractère, finissent par être oubliées dans le temps. Alors, quand il n'est pas trop tard, quel plaisir d'aller recueillir les derniers soupirs de ceux qui s'apprêtent à disparaître. À l'image de Brentford et de son mythique Griffin Park, que j'ai eu la chance de visiter en mars dernier. Une belle aventure dans la dernière tribune debout et sans sièges de Championship, là où la ferveur bourdonne et se disperse dans des bourrasques de pollen, là où dans une vieille ruche, le football populaire s'apprête à perdre son dard.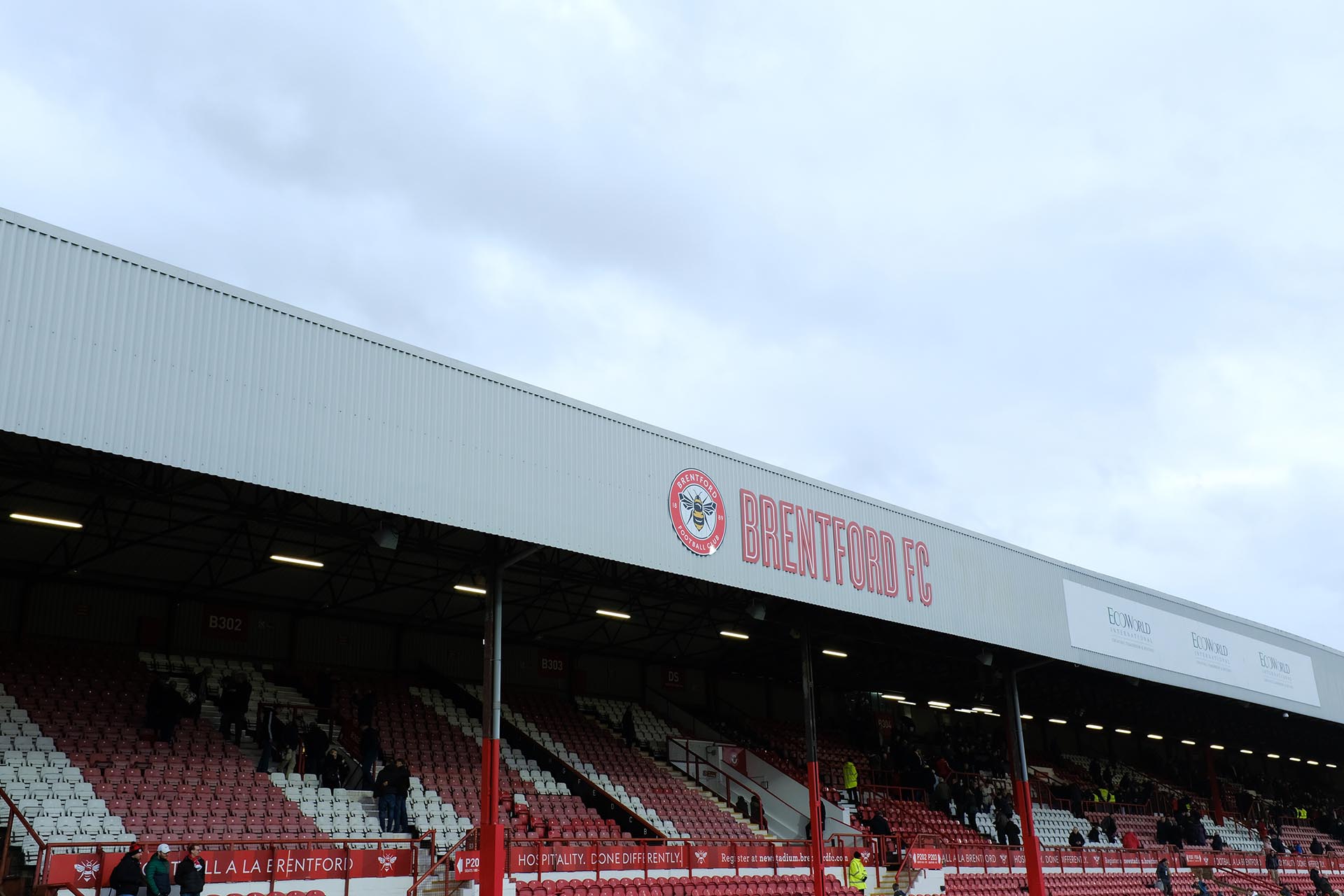 « Griffin Park est le seul stade anglais à être entouré de quatre pubs à chacun de ses angles,
quatre essaims où bourdonnent les supporters des Bees, une pinte à la main. »
Comme souvent dans mes aventures, bourlingues et autres expéditions footballistiques, c'est en Flixbus que je quitte Paris. La route est longue jusqu'à Londres mais le trajet de nuit rend le calvaire bien plus supportable. Au petit matin, sur les coups des 5h, du temps j'en ai pour marcher et re-découvrir cette capitale où je n'étais plus allé depuis longtemps. Je remets les pieds dans ces quartiers tant aimés de l'Est Londonien, Brick Lane, Shoreditch, Hackney ou encore London Fields, où sous des effluves de curry et de bœuf séché, je me cale un bon caoua en observant les stands du Broadway Market se mettre activement en place. Vers midi, et après avoir longé le beau Regent's Canal et le parc de London Fields, je retrouve le pote chez qui je crèche et avec qui je me rends au stade. Une longue traversée de Londres nous attend, du London Stadium, l'antre des Hammers, tout à l'Est, jusqu'à Griffin Park, à l'autre bout de Londres.
En arrivant aux abords du stade et après avoir jeté une petite pièce dans un Coral, célèbre bookmaker anglais, nous tombons vite sur ce que nous cherchons. Un attroupement de lads devant un premier pub, top départ de notre journée, top départ de ce qu'on pourrait appeler le Bees-crawl, pour reprendre le mythique sub-crawl de Glasgow. Activité qui consiste à monter dans la ligne circulaire du métro écossais et de descendre à chacune des 15 stations pour boire un coup dans le premier pub sur lequel on tombe. Nous sommes ici dans un tout autre registre, moins festif et plus accessible, mais dans une atmosphère toute aussi particulière. Car Griffin Park est unique. Il est le seul stade anglais à être entouré de quatre pubs à chacun de ses angles, quatre essaims où bourdonnent les supporters des Bees, une pinte à la main. Alors, quand on y met les pieds pour la première fois, on ne peut qu'être tenté par un petit tour de manège.
Il y a d'abord le Princess Royal, au plus près de l'entrée du stade, puis le fameux Griffin, sans doute le plus chaleureux, le plus authentique et le plus connu des quatre. C'est ici, dans ce traditionnel pub de Brentford, renommé The Abbey, que Pete et sa firm se retrouvent, font des petites bulles, des belles bulles qu'ils crachent en l'air, dans le célèbre film Hooligans. Vient ensuite The Brook, à quelques pas de la tribune visiteuse, et enfin The New Inn, plein à craquer en ce milieu d'après-midi. De retour à la case départ, nous retrouvons le premier pub. Nous retrouvons ces mêmes accents qui s'engouffrent dans nos tympans, cette même odeur typique des pubs anglais, mélange de bière, de sueur et de coton huilé, et ce même sol qui colle aux pompes et offre un surcroît de charme à cette atmosphère fervente d'avant-match.
« Direction la Ealing Road Terrace, la dernière tribune debout et sans sièges de Championship. »
Quelques minutes plus tard, nous entrons par de vieux tourniquets dans ce merveilleux stade fait de briques et de tôles. Direction la Ealing Road Terrace, la dernière tribune debout et sans sièges de Championship. Mais d'abord, et comme dans tout stade anglais, difficile de ne pas vivre le football dans ces fameuses coursives, point de ralliement des supporters pour tomber une dernière bière. En prenant place dans cette tribune, nous sommes vite séduits. Par ces gigantesques pylônes d'éclairage, par cet énorme tableau d'affichage, par cette drôle de tribune visiteuse qui semble être celle d'un golf ou d'un hippodrome, par cette proximité avec le terrain et les joueurs, par ce public au premier rang qui a les yeux à la hauteur de la pelouse ou encore par toutes ces gueules anglaises qui nous entourent. Alors s'il n'y a quasiment rien à se mette dans les oreilles, il y a tout de même de quoi en prendre plein les mirettes.
Pas de spectacle, pas d'animations, bien évidemment au coup d'envoi, mais cette chaleur humaine qu'on ressent tout autour de soi. Dans les regards que l'on croise, dans le style casual des anglais, béret vissé sur la tête et vestes cirées, ou simplement dans ces échanges faciles qu'on peut avoir en évacuant quelques litrons de bière, en jouant des coudes, le dard à l'air.
Sur le terrain, Brentford offre un récital à ses supporters. 2-0 à la 18ème, 3-0 à la pause et 5-0 au terme du match. Une deuxième mi-temps qu'on aura d'ailleurs vécue dans l'autre quart de virage, celui sans toit à l'extrémité droite, au pied de la tribune, au plus près du terrain et de ces stadiers avec lesquels on exerce, et non sans peine, notre anglais en parlant du nouveau stade. À quelques pas d'ici, dans un nouveau quartier moderne, se dressera bientôt, la nouvelle ruche flambant neuf des Bees. Celle-ci, vieille de 116 ans, disparaîtra à tout jamais dans de nouveaux logements. Alors au coup de sifflet final, dans un stade quasi vide, je prends le temps d'immortaliser ce dernier moment. Car même si je reviens un jour, je ne remettrai plus les pieds dans ce Griffin Park, dans celui qui tire son nom du griffon, la créature légendaire présente sur le logo de la brasserie Fuller, qui possédait à un moment donné, le verger sur lequel le stade est né.
Photos et texte de Gustave.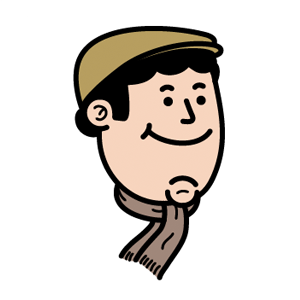 Cet article vous a plu ? Pour être tenus informés de mes prochaines aventures-foot, rejoignez-moi sur facebook, instagram ou twitter !
Prochaine aventure-foot : bientôt j'espère !
En attendant, restons à la maison